What regions does Kaleido operate?
Kaleido is a cloud native, global business and runs resources across both AWS and Azure.
Our customers can run their resources in any combination of our current availability regions in North America, the EU, and Asia-Pacific.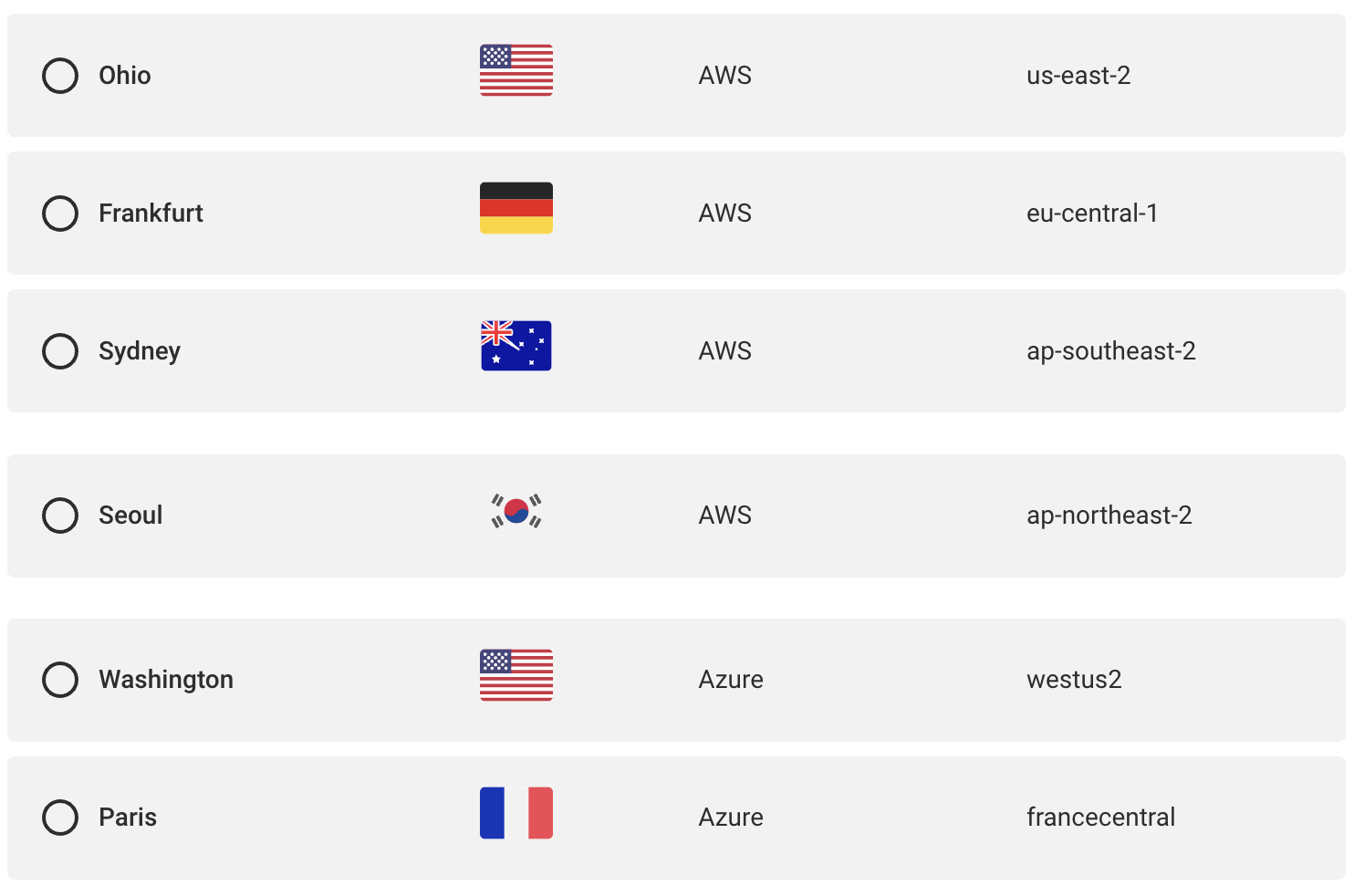 Kaleido also supports a hybrid model whereby users can deploy a dedicated stack of Kaleido software (node image, secure bridge and API microservice agent) called PrivateStack and run this in the cloud or on-premise orchestration of their choosing. Contact our support desk to learn more about this feature.
Was this article helpful?
0 out of 0 found this helpful